KLICKEN ►mehr zum Film
Lange, lange sieben Jahre ist's her, als Robert Rodriguez mit der Adaption von Frank Millers
Sin City
eine der werkgetreuesten, visuell einzigartigsten und schlicht besten Comicadaptionen auf die Beine stellte. Und noch ein weiteres Jahr vergeht bis zum überfälligen Sequel, das ein erstes Promo Poster nun aber endgültig einleitet:
---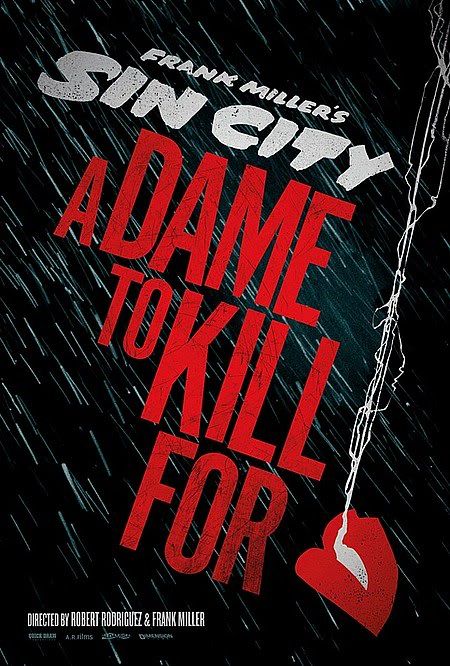 ---
A Dame To Kill For
ist genau genommen mehr Pre- als Sequel und handelt von Clive Owens Charakter Dwight McCarthy, der es mit einer Sünde seiner Vergangenheit zu tun bekommt, als die verführerische Ava Lord in die Stadt zurückkehrt, die ihn einst betrogen hat und ihm nun ihre Liebe schwört. Ganz sicher sind auch Mickey Rourkes Marv und Jessica Albas Nancy wieder mit dabei, wer vom Cast des Vorgängers auftaucht und wer neu in der Stadt ist steht indes noch nicht sehr umfänglich fest.
Sin City: A Dame to Kill For startet irgendwann 2014.
Liken/Teilen